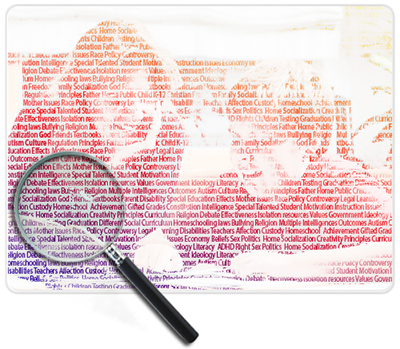 The International Center for Home Education Research (ICHER) exists to provide expert information and analysis regarding homeschooling research and to facilitate networking among researchers studying home-based learning.
Are you a:
JOURNALIST researching a story on homeschooling?  Check out our FAQ pages or contact us with specific questions.


SCHOLAR looking for resources?  Search virtually the entire English-language universe of homeschool research; check out our regular reviews of emerging research; or join our community of scholars to exchange ideas and collaborate on projects.


PARENT or COMMUNITY MEMBER interested in the topic?  Examine homeschool regulations, read answers to common questions , or contact us for more information.
**Most recent U.S. homeschooling data from the National Center for Education Statistics. Click here for analysis.**