About >

About ICHER

| Board Members | Affiliate Scholars | Contact Us

About ICHER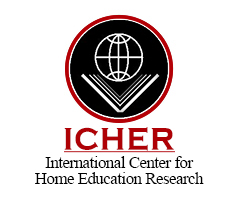 The International Center for Home Education Research was founded in 2012 by a group of international scholars with more than 70 years of combined experience studying homeschooling.  What sets ICHER apart from most national and international homeschool organizations is that we are not an advocacy group.  As longtime observers of home education across a variety of contexts, we have great appreciation for homeschooling's value and importance, but our purpose is not to promote home education or argue for its superiority over other forms of schooling.
Instead, our goals are threefold:
to provide nonpartisan information about homeschooling to media outlets and the public
to offer detailed analyses of emerging research on home education
to encourage networking and collaboration among scholars
The quality of research on homeschooling varies widely.  Alongside responsible and careful scholarship there exists deeply flawed research focused more on scoring political points than furthering understanding.  To compound matters, advocacy organizations sometimes sponsor research studies and then popularize the results in misleading ways.  As a result, unsuspecting journalists and even academic scholars often have difficulty discriminating between well-conducted, carefully analyzed research and political spin.
The most prominent example of this is the frequent claim that the average homeschooler outperforms public school students on standardized tests.  The research base on academic achievement (measured primarily via standardized testing) and socialization relies on small-scale and/or non-randomized samples; claims that the "average homeschooler" outperforms public school students is simply not substantiated by the data.  Similarly, broad-based assertions by homeschooling's critics about inferior academic or social outcomes are not justified either. 
Despite these limitations, academic research on homeschooling provides a broad array of small-scale studies that offer partial glimpses into the practices, philosophies, and outcomes of home education across the world.  Rather than making claims about "the average homeschooler," scholars, media, and communities would be better served by striving to understand the diversity of homeschooling philosophies, practices, and outcomes.  ICHER aims to synthesize the best of what homeschooling scholarship has revealed thus far, to examine new scholarship as it emerges, and to foster future work of the highest quality.